We're excited to share with you our latest twister pattern, Twisty Zips! These cute pouches can be made with the Tiny Twister (Large pouch) or the Itty Bitty Twister (Small pouch).
The finished pouches are 7-3/4 in x 11 in x 3 in and 4-1/2 in x 6-1/2 in x 2 in and there are two slip pockets inside the pouch.
Now through this weekend, the Twisty Zips pattern is 30% off with the coupon code NEW30.
We'd like to share with you some awesome pouches sewn up by our wonderful testers!
Cara's pouches are just so dang cute! I don't know which one I like best since they are both adorable!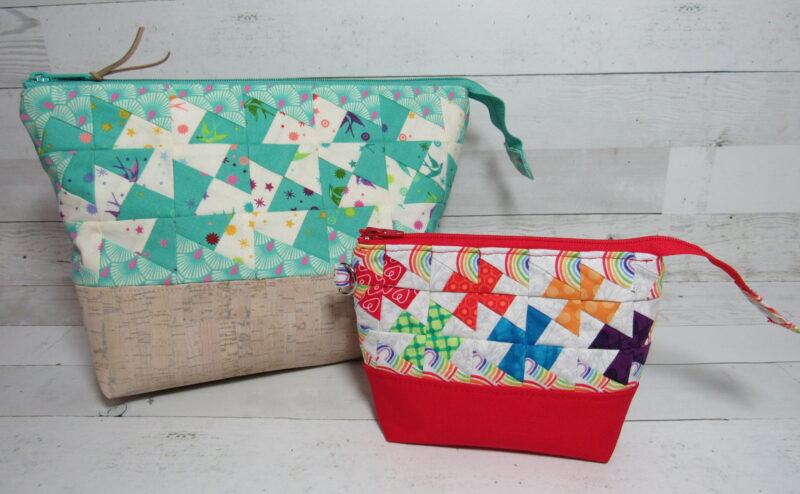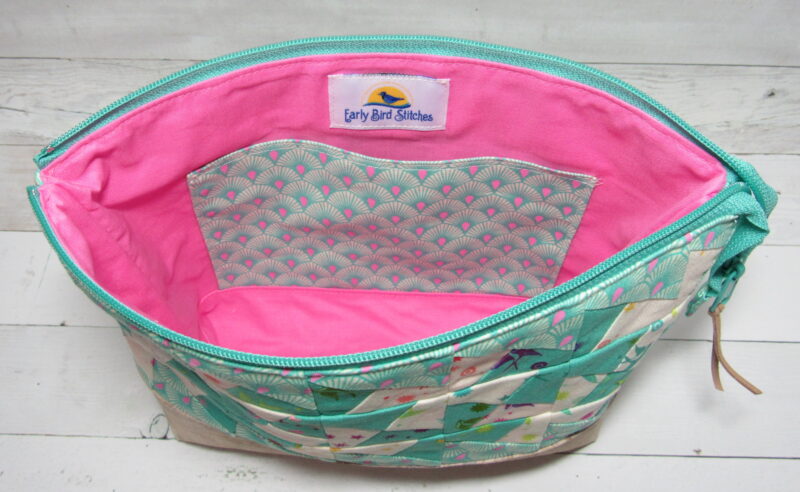 Cute, cute, cute! Daryl's twisty zips are super cute! In the second picture, you can see how she added a zip pocket inside as well. Nice!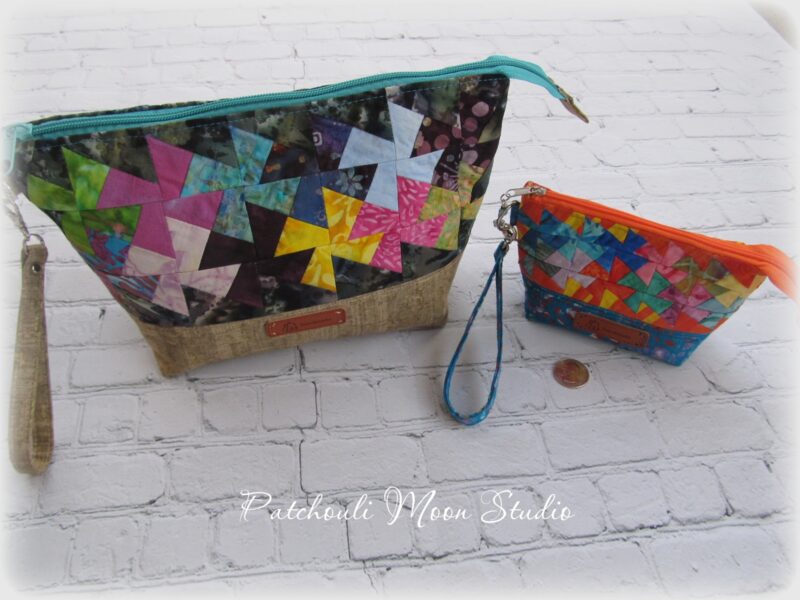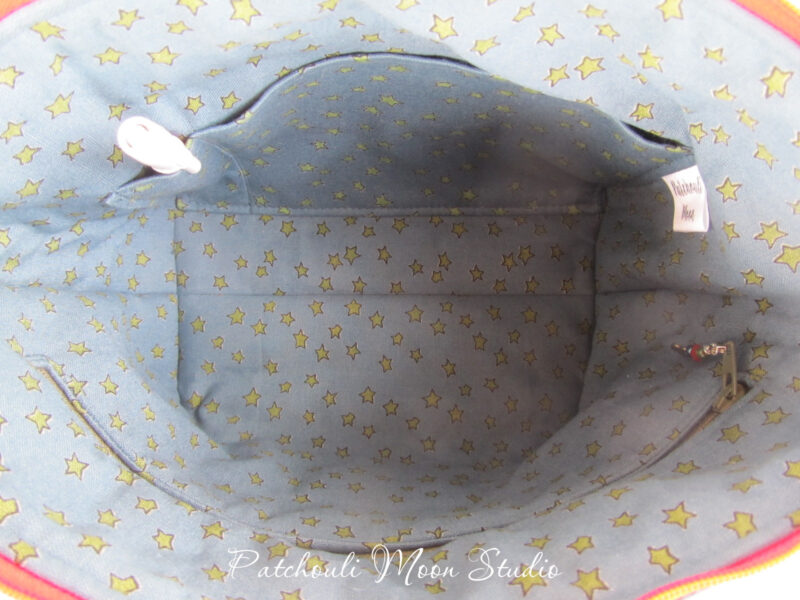 What's another word for cute? More cuteness ahead! Jenniffer's twisty zips are adorable too. The first picture is the small, then the large pouch.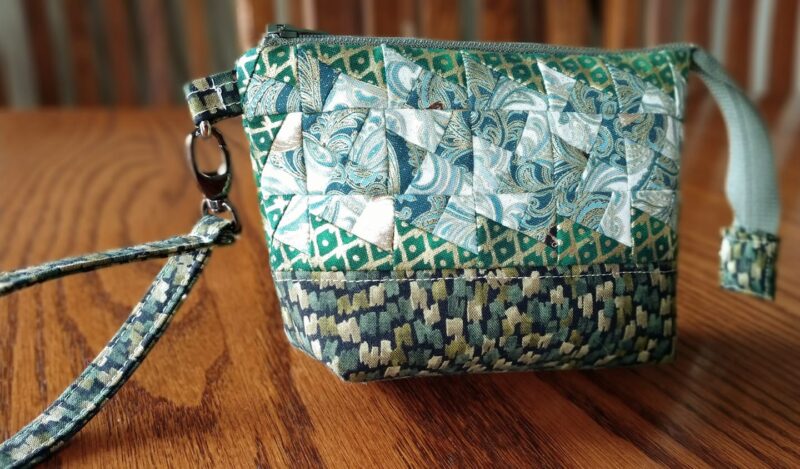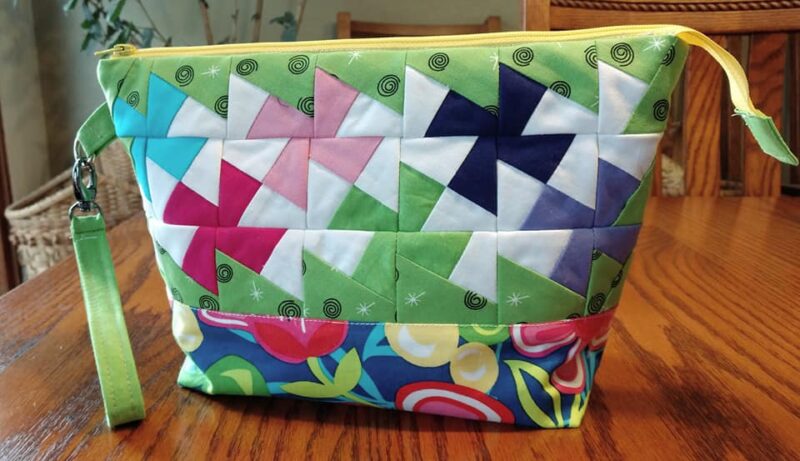 I love the colors Melissa used for her Twisty Zips below. Very pretty! Using the cork on the lower exterior works well on this pouch, as you can see in the second picture.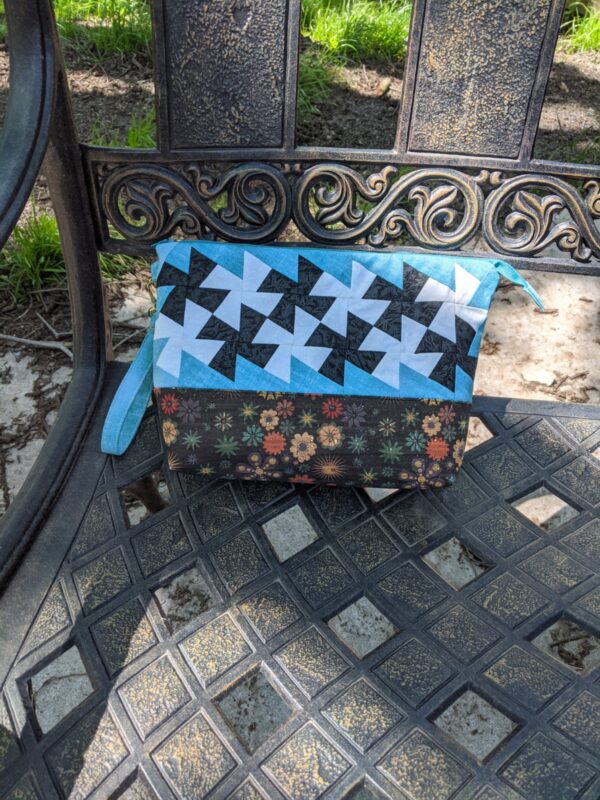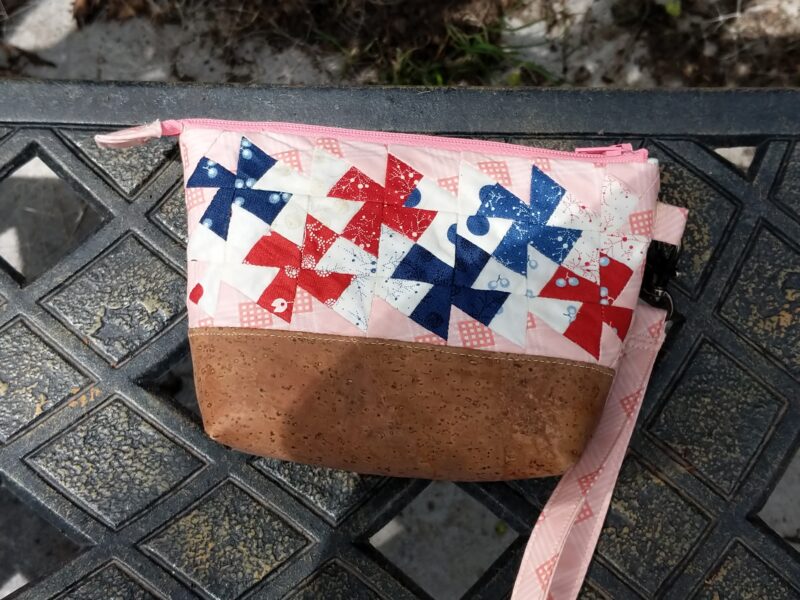 Okay, these are just so fun! Don't you just love Brinkley's bright and cheerful fabric choices!?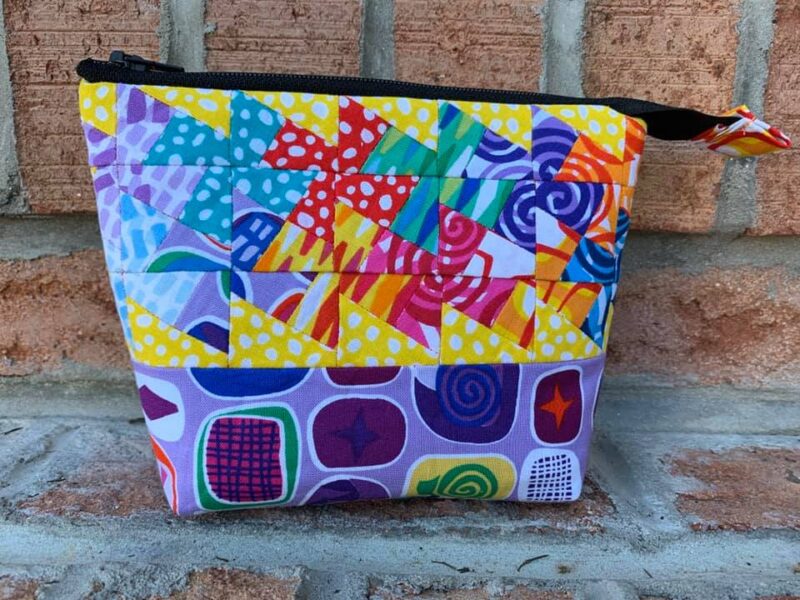 Mary Jo shows on her large pouch how you can do this will just 2 fabrics or mix it up, as she did in the small size. They look terrific!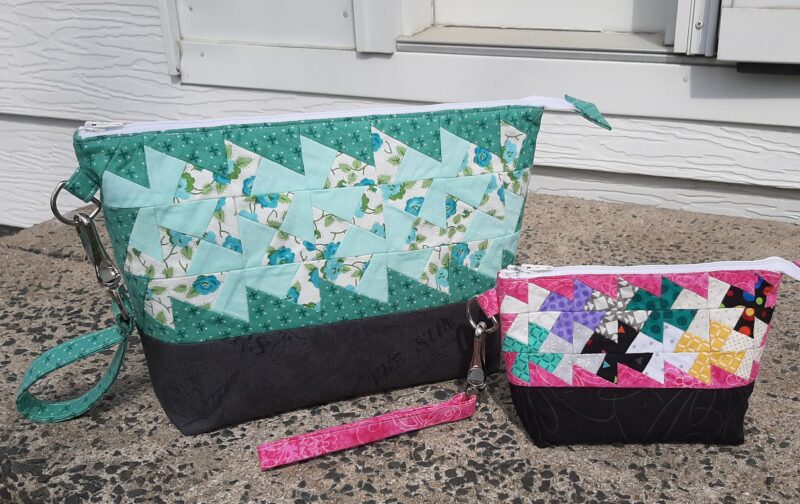 Joyce's batiks are beautifully chosen. Nice work!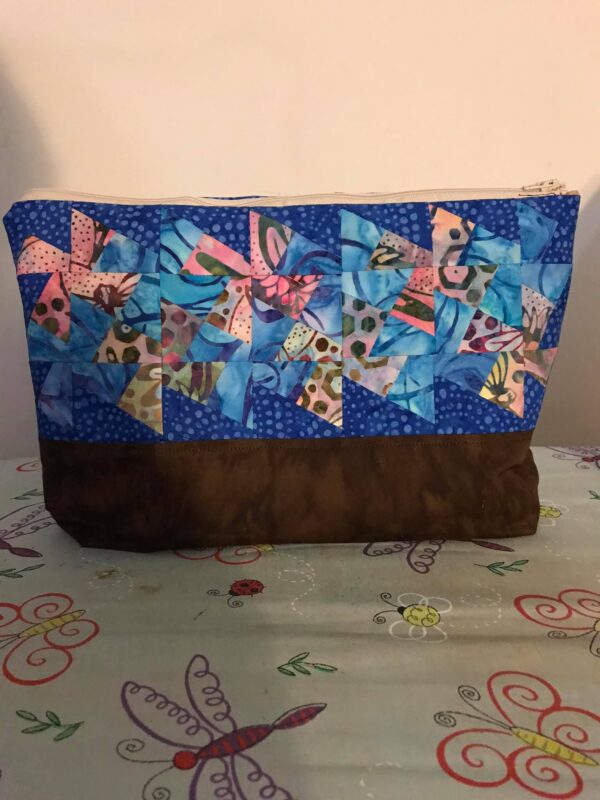 There is something really fun and addicting about creating with the twister tools.  I know I am biased, but I think they are a lot of fun and I'm pretty sure these ladies agree!  
Twisty Zips is now available as a downloadable PDF or paper copy.  Get 30% off either format now through the weekend if you use the coupon code NEW30 (coupon good thru Sunday, May 31, 11:59 p.m. CDT).
Incidentally, we are having a store-wide sale through May 31 so you can get 20% off everything else in the store with the coupon code MAY20, such as the Tiny Twister (used to make the large pouch) or Itty Bitty Twister (used to make the small size pouch).  The 20% off does not apply to the Twisty Zips.